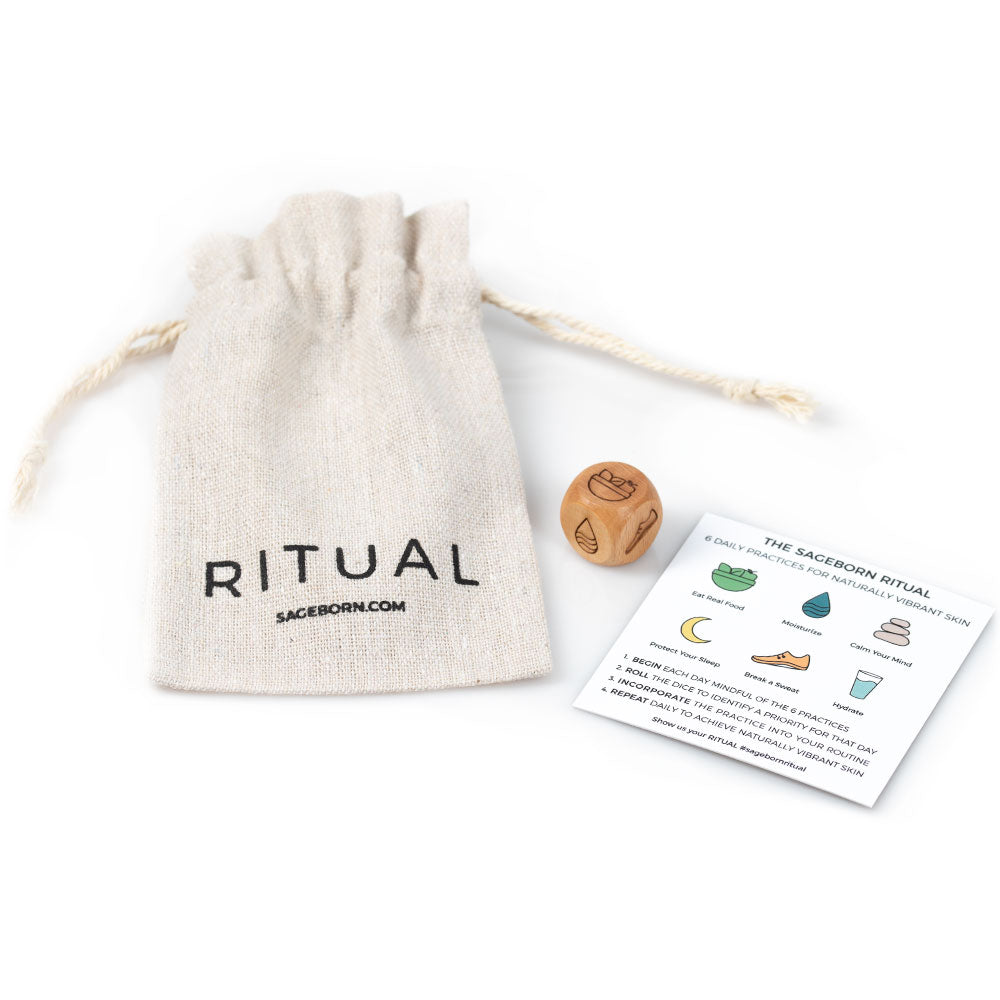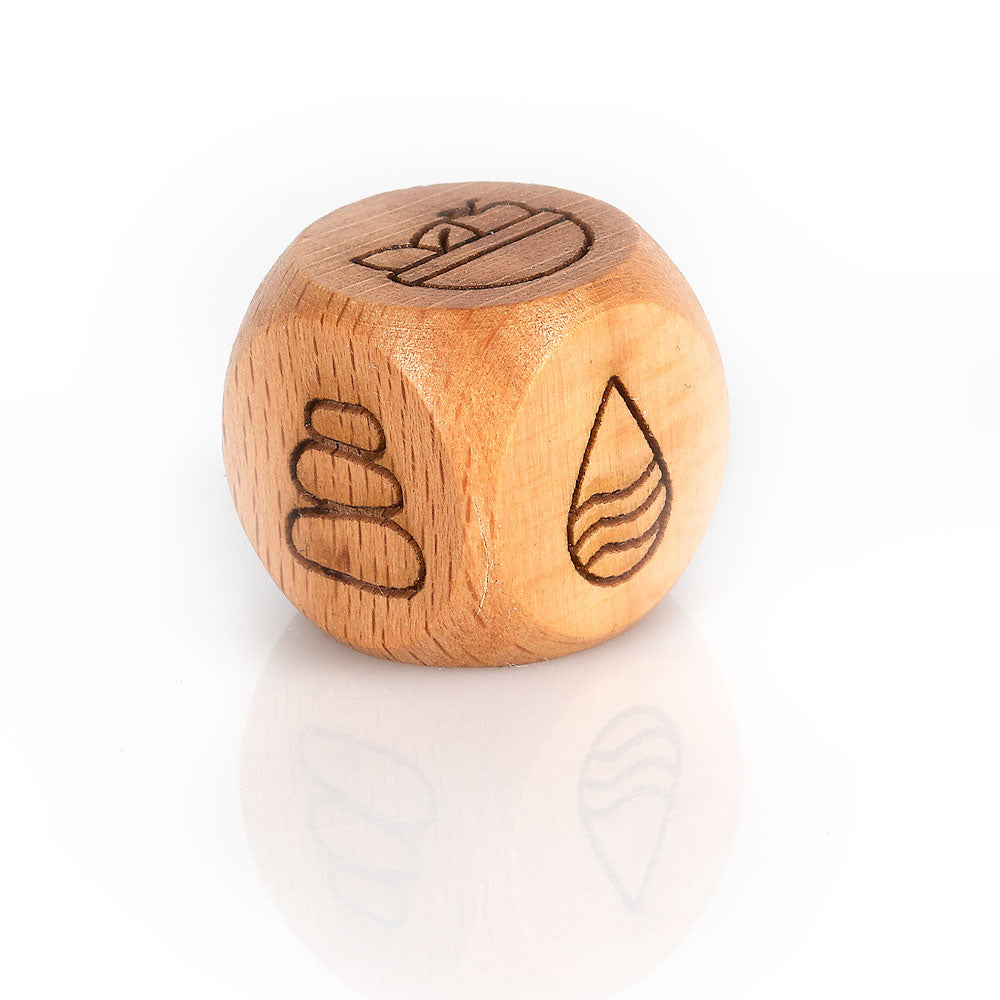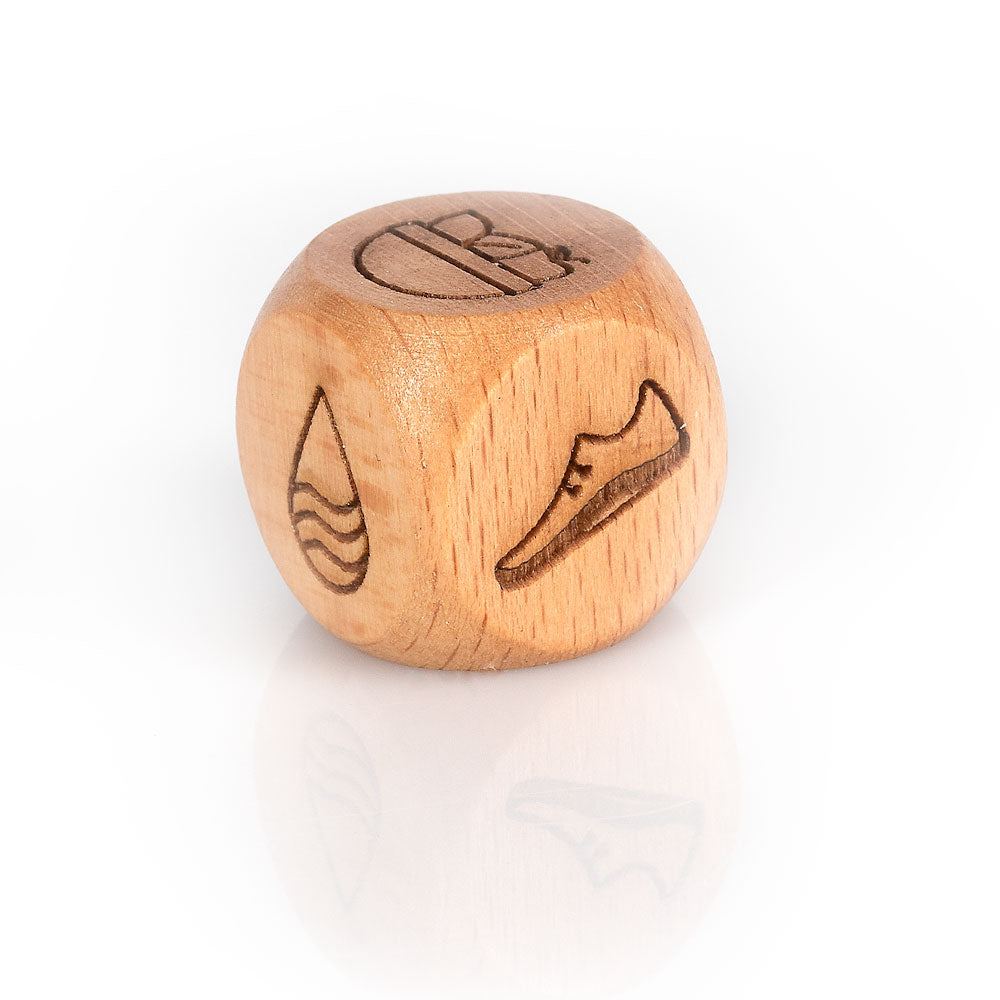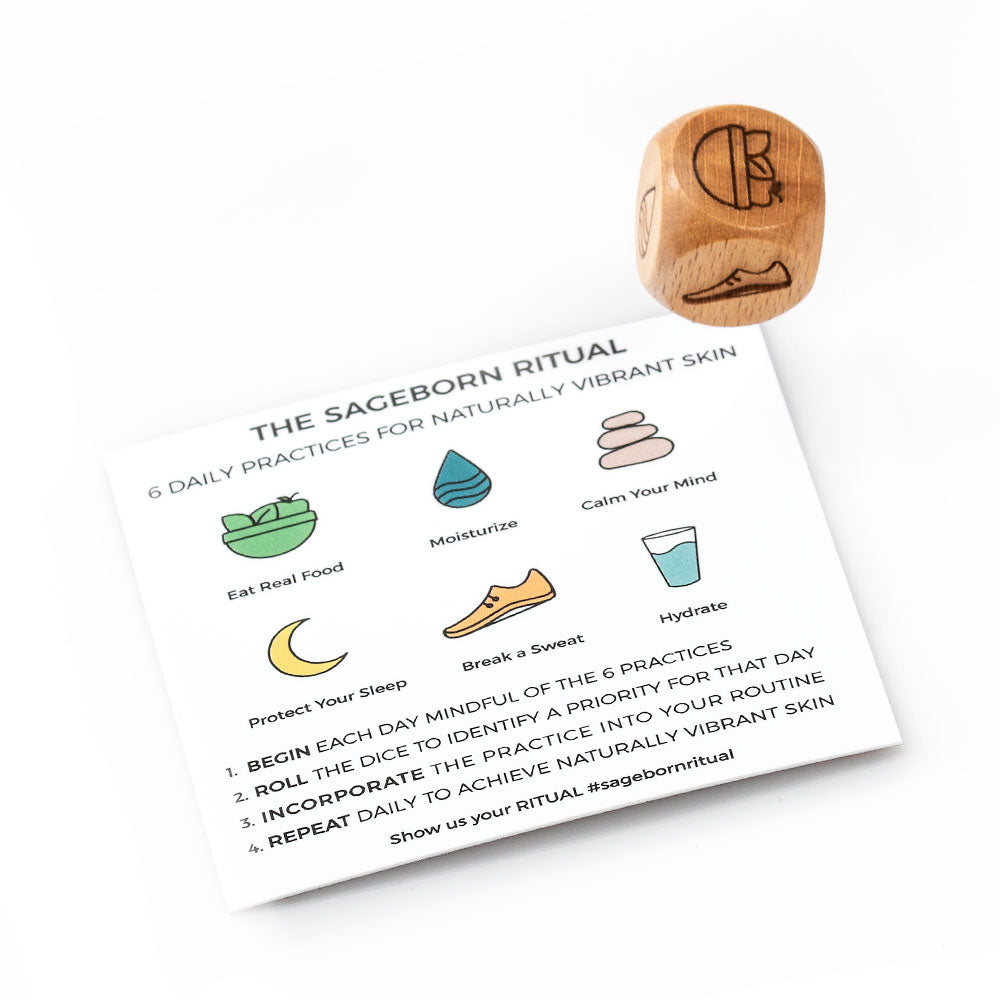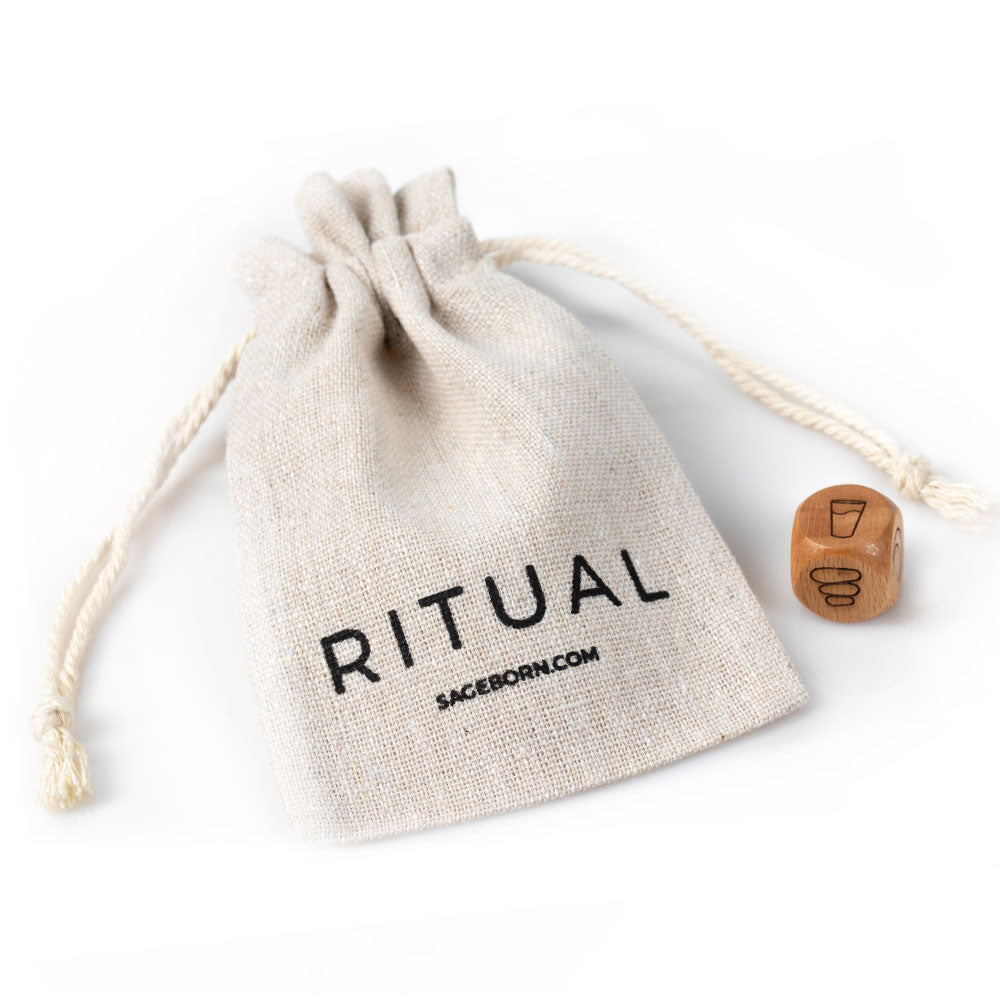 RITUAL Dice
Don't leave the health of your skin to chance. Use this handcrafted dice to support your
Sageborn RITUAL
 and the six practices for naturally vibrant skin.
Eat Real Food
Moisturize
Calm Your Mind
Protect Your Sleep
Break a Sweat
Hydrate
Roll the dice every morning to identify one of the six practices to focus on for the day. Repeat daily until the RITUAL
becomes habit
. Your skin, body and mind will be nourished from the inside out.
Show us your ritual @sagebornskincare #sagebornritual